General Motors and Lyft to Start Testing Driverless Cars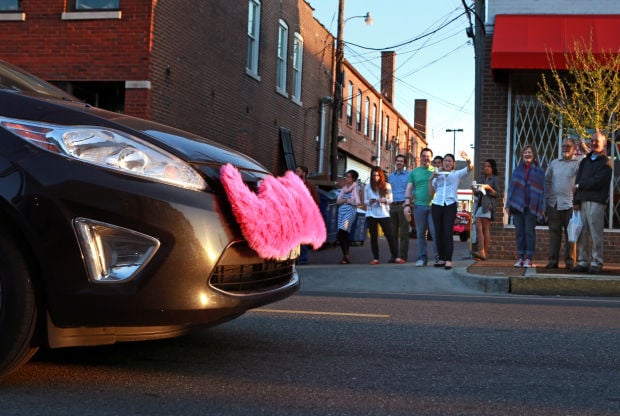 A couple of months ago, General Motor made a rather substantial investment in Lyft, one of the few rivals to Uber in the ever growing ride-hailing business. The move was part of GM's efforts to expand future mobility services, as more and more automakers turn to ventures that deviate from the traditional business of selling cars.
When GM and Lyft formed their partnership, they said that a project involving car sharing or ride sharing services would definitely be something that they would collaborate on. Now, the Detroit carmaker and the Silicon Valley-based ride-hailing service have announced that they are set to launch a pilot program involving driverless taxis.
Fleet of Self-Driving Chevy Bolts
As reported by the Wall Street Journal, General Motors and Lyft have decided to roll out a project that will involve self-driving cars picking up passengers through Lyft's ride-hailing app, in an undisclosed city in California. The service will use the Chevy Bolt electric car, which is supposed to enter production later this year, equipped with self-driving technology developed by Cruise Automation, a company that specializes in autonomous driving systems based in San Francisco, that General Motors acquired recently in an investment worth over $1 billion.
At the beginning of the program, the cars will be operated by Lyft drivers, for safety reasons, and because existing regulations mandate a human driver to sit behind the wheel of an autonomous car at all times.
The upcoming Bolt is hailed by GM as an affordable long-range electric vehicle, being able to travel up to 200 miles per one charge, and costing around $30,000 after federal tax credit.
Gearing Up for a Radical Shift in Personal Mobility Trends
General Motors is already involved in a personal mobility venture through the recently introduced Maven division, involving on-demand car-sharing services in several cities around the United States.
Now, with plans to roll out a driverless taxi program, the automaker further boosts its efforts to establish itself as a high-profile provider of on-demand mobility services, preparing for a future where customers are expected to increasingly turn to personalized transportation solutions, abandoning the traditional concept of private vehicle ownership.
Lyft, for its part, continues its attempts to threaten Uber's undisputed superiority in the ride-hailing industry, and a strategic partnership with one of the world's largest automakers will certainly help those efforts. With Uber already operating a driverless vehicle research center, taking part in an autonomous taxi project seems inevitable for Lyft at this point, if it wants to prevent Uber from further increasing its dominance.
"We will want to vet the autonomous tech between Cruise, GM and ourselves and slowly introduce this into markets," said Taggart Matthiesen, Lyft director of product, in a statement for the Wall Street Journal.