Posts by Jordan Perch
I'm Jordan, a blogger that will help you keep up with the latest news in the world of cars and the automotive industry. I am a passionate car enthusiast. I write all sorts of articles related to car reviews, automotive trends, useful tips for drivers, and the DMV. I developed my creative writing skills in college, and now I enjoy expressing myself as a blogger and sharing my thoughts with a global audience.
Automakers receive a certain amount of credits for exceeding the Corporate Average Fuel Economy (CAFE) requirements, aimed at improving the average fuel economy of vehicles sold in the United States, which they can then use later when they fail to meet the standards.
Add new comment
Development of vehicle-to-grid (V2G) technology is considered to be an important factor for accelerating mainstream EV adoption, as it is a key tool for ensuring stabilization of the country's electrical grid in a future where demand for electricity is expected to grow drastically, but also present an opportunity for EV owners to gain some extra income by selling the excess electricity that is stored in their vehi
Add new comment
California has a goal of putting 1 million zero-emission vehicles on its roads by 2023, which was set last year, but at the rate EVs are selling currently, this seems like a pretty tough and ambitious target to meet. That's why the state has been pushing new laws and regulations that would make electric cars a more convenient alternative to conventional cars.
Add new comment
A lot of people are frustrated with the DMV and do not enjoy going there one bit, because it's often a huge waste of time and money, with crowded, understaffed offices that are unable to provide the services they offer in an efficient and timely manner. In addition to drivers, themselves, trips to the DMV have an impact on the nation's economy, as well.
Add new comment
Increased road safety and reduced congestion are some of the benefits that are most commonly mentioned when talking about what the impact of driverless cars will be, when they hit the streets in about 15-20 years, as most auto industry observers predict.
Add new comment
The risk of injury and death for pedestrians has always been pretty high in the United States, and even though many states are taking actions to improve pedestrian safety, they remain one of the most vulnerable group of road users.
Add new comment
While there seems to be a consensus in the auto industry that self-driving cars represent the future of driving, and that they will have major implications on traffic and transportation as a whole, there has been debate over how they will affect the very idea of car ownership as we know it today.
Add new comment
The EV charging infrastructure in California just keeps expanding.
Add new comment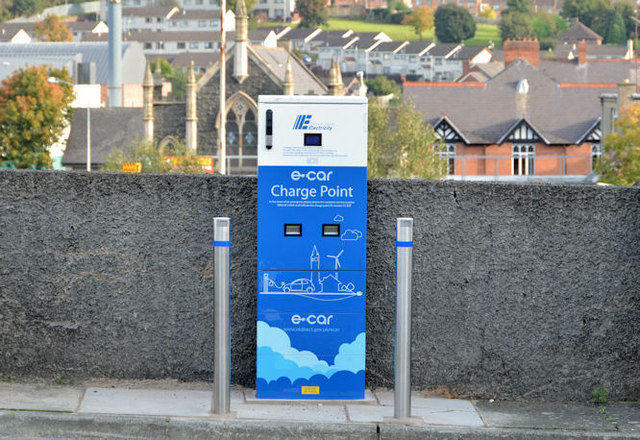 Electric cars are gaining a lot of traction across the United States, but there are still regions where these alternative fuel vehicles are far more popular than the rest of the country, thanks to the existence of an appropriate support infrastructure.
Add new comment
Back in 2008, Toyota took GM's crown as the world's top-selling automaker, which the American manufacturer had been holding for decades prior to that. General Motors regained this title three years later, in a time when Toyota was feeling the effects of the tsunami disaster that hit Japan in 2011, which caused interruptions in its production process.
Add new comment